New York Avenue Trail
Providing better bike and pedestrian access to Ward 5
Part of the New York Avenue Streetscape and Trail Project, this two-way cycle track and pedestrian path will extend from NoMa-Gallaudet University Metro Station to Bladensburg Road NE along the north side of New York Avenue NE. The trail will connect with the Metropolitan Branch Trail and link neighborhoods with the National Arboretum.
Quick Facts
Jurisdiction: DC
Length: 1.7 miles remaining
Plan Reference: MoveDC
Status: Not funded
Currently, New York Avenue NE is a high-traffic, multi-lane highway that does not cater to cyclists or pedestrians. The streetscape project and trail will provide non-motorized access along the New York Avenue corridor. This project will redesign the corridor significantly and provide better non-motorized transportation access throughout Ivy City and surrounding neighborhoods of Ward 5.
---
Where is this project in the trail network?
The New York Avenue Trail is highlighted in red. Click below to view the interactive web map.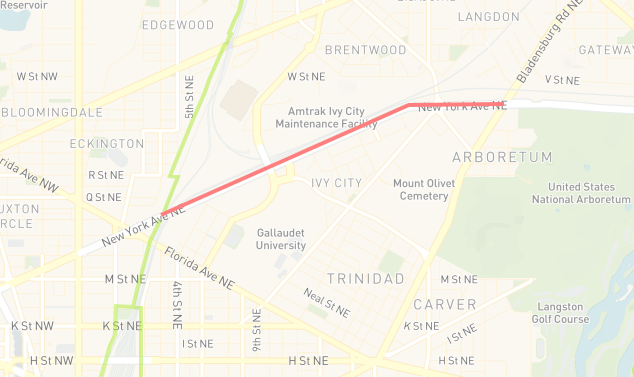 ---
When can you use it?
Trail development is complicated. Here's where the New York Avenue Trail is in the process:

For more information on the New York Avenue Trail, visit the District Department of Transportation's trail project page.
---
Who supports the New York Avenue Trail?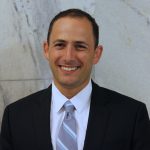 "The New York Avenue trail will fill a huge gap in our safe walking and biking network in DC by connecting downtown and NoMa to Ivy City and Fort Lincoln. The six lane road here lacks ADA compliant sidewalks, let alone a wide enough path for bicycles to safely travel. I'm looking forward to easily biking with my kids to the great restaurants in Ivy City and beyond to the Arboretum when this trail is built."
—Tony Goodman, Chief of Staff to Councilmember David Grosso